Pointing the Finger to the gaps in between.
       Sometime people have to look life in the eye and face truth. The truth is when I was a young  man growing up I admired all of the big time drug dealers and gang members because those were the people with all the money, jewelry , cars, trucks, big rims on their car and all the  ladies. It looked so fun to my little young eyes and I had to try it. I saw it and learned it from the older people around me. Some were down the line the people before me dropped the ball.  I was born September 8, 1988 and I know for a fact before I was born sex, drug, gangs and violence was around.  Everyone in the world look at youth today and say why do those  youth  gang bang, sale drugs, kill each other,  and walk around with their pants to the ground. And the facts are someone created it before us and passed it down to us as well.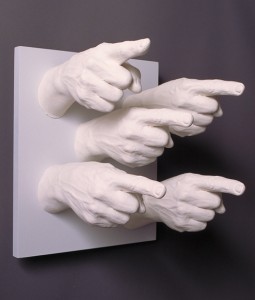 That's the truth. We all know that children and youth learn habits from adults.  Times have changed. I can remember looking at soul train watching people dance like robots, wearing bell-bottoms with stacks, Alfros, and finger waves. Those things were before my time.  And they created good and bad path ways for our youth today. Our elders have to stop pointing the finger at our youth and help fix the problem that they have created. We have to help one another. I love my elders but I here time and time again from elders about our youth of today and their actions.  I am here to defend our youth and tell the truth.  We all have been teenagers before.