Privacy In A Relationship……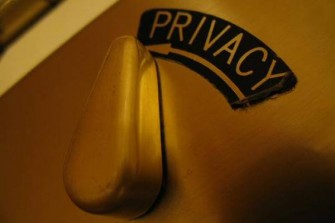 I was sitting down having a discussion with some young and older people. While we were talking a question came up about "is it alright for your significant other to go through your phone, email, Facebook and etc." It's funny about the different responses to this question. And it got me thinking about my past and present relationships and has this ever affected me and the answer is" yes."I know when I was younger it would have never been a time that I thought it was appropriate to check my girlfriends phone, email, and etc. Until one day the tables were turned and I had a feeling about her cheating. I really just wanted to know if what I felt was true.  And there I did the unthinkable and went through the phone. Surely I found what I was looking for. After that I wasn't satisfied I wanted more and more information. I wanted to know everyone my girlfriend was talking to and emailing. After a while it became out of control and I lost control of what trust truly is.
Some people say that when you are married for 20 or 30 years it is not about you anymore and if you are truly committed to a person "what is the big deal about them checking up on you from time to time". Something I had to realize is that I wasn't committed to that person. I just didn't want to be made a fool of. But one thing I know in life is something's you have to take a chance on and what doesn't kill us makes us stronger. So as I continue to grow and mature as a person and everything that I do in life I give it my best and constantly remind myself you can never control someone else actions, only your own…..