How High Is School?
This week the Dogfather Snoop and tree deacon Wiz Khalifa bring us the soundtrack of their new movie Mac and Devin Go to High School. The release has me thinking about the relationship between cannabis culture, hip hop and Black existence that seems to have been brought together first by Method Man and Redman. It's been a decade since Meth and Red's How High, and judging by the time gap, I don't think the film's substance has been received like it should have. Of How High, the presence of critiques of education—about African American studies courses taught by White professors, for example—should quiet the quick dismissals of High School as another stoner flick.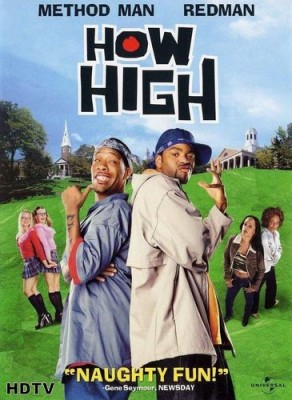 Much like How High, the setting of choice for High School is an academic space. Educational institutions encourage setting out to do a project, which I believe to be foreign to the Black experience. In both movies, horticulture, the science of growing plants, occupies the dedication of at least one of the characters. Perhaps this illustrates the project for the outcast, both as a Black person and a marijuana smoker, to force their way into the larger American culture. "Project" takes on two senses: characters like Silas (Method Man) and Devin (Wiz) take pot smoking and make it into a scientific enterprise, which both comments on the real political debate about legalization and uses a stereotype to affirm its opposite. For those not catching on, movies like How High and High Schoolboth make smoking intelligent (which illegitimates stereotypes) and manifest support for political change (or puts Blacks in a conversation we are excluded from).
All of this goes said to remind folks that something is going on beyond the surface of these "stoner flicks". High School, the movie, isn't due to hit the stores until February, so I wanted to be first to challenge y'all to analyze it's continuity of How High. In the meantime, some tracks off of the soundtrack reveal some of the substance of High School. Track number six, called "Let's Go Study", takes the idea of a project and packages it as metaphor for attempting to have a working relationship with a pot head. Its slow motion tone and easy grassy word play assures a love interest of the lack of harm in smoking culturally. Some other tracks I like are "French Inhale", "That Good" and "OG", each having a balance of being something to chill with and giving you something to think about if you listen carefully.