The Dream Today; Honoring Rev. Dr. Martin Luther King Jr.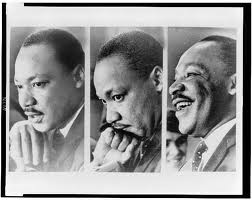 As we approach the birthday of Dr. Martin Luther King Jr and all of the celebratory events that come with it, I am revisiting some of his words and thinking about where we are today. Is the dream being realized through our cities, our offices, our classrooms? I want to begin by echoing a problematic sentiment going around in my Masters program; "I hope I will be able to address urban education one day" or "I hope I will have enough knowledge in my tool kit to address problems of race one day." These are words from my peers in an urban education program, a program charged with producing leaders in the movement to educate urban children as all children. While there is a place for hope, I believe we are in a time that calls for faith–and faith is active.
I myself was produced by faith. Faith moved my young aunt to take in her sister's child and raise her as her own. Faith led Ben Snyder, Dr. Green, and Dr. Taylor to invest in Detroit through (Horizons-Upward Bound) what I now affectionately call HUB. Faith led a Black family from Philly to the middle of Massachusetts where they would serve as deans, mentors, and family to Black children like myself, navigating uncommon spaces for a good education. Hope sees a vision and faith produces results.
A friend recently told me to read Dr. King's last speech before he was assassinated, it is a speech my friend revisits when in need of motivation and encouragement. Dr. Martin Luther King Jr. said in his last speech: "It's all right to talk about "long white robes over yonder," in all of its symbolism. But ultimately people want some suits and dresses and shoes to wear down here! It's all right to talk about "streets flowing with milk and honey," but God has commanded us to be concerned about the slums down here, and his children who can't eat three square meals a day. It's all right to talk about the new Jerusalem, but one day, God's preacher must talk about the new New York, the new Atlanta, the new Philadelphia, the new Los Angeles, the new Memphis, Tennessee. This is what we have to do."
In earlier posts I've mentioned my caution for power and the need for it to be accompanied by direction. We have the power and I believe Dr. King's legacy serves to provide excellent and timely words for that direction.
http://www.youtube.com/watch?v=Oehry1JC9Rk