The New Media Revolution Within a Queer-Subculture: Facebook & Identity Politics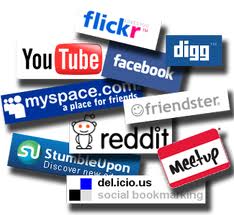 Over the coming weeks, I will be examining how new media has transformed the lives of queer communities of color. As we observe the new media revolution around the world we know that we are only beginning to understand how new media is shifting politics, business and personal relationships/connections. We have been overloaded with the influx of literature on the new media implications within the Egyptian and Tunisian contemporary political landscape that used twitter to facilitate organizing. Our lives have also been inundated with large businesses utilizing new media in the conventional manner- marketing by any means necessary, and through any venue that has the capability to put up an advertisement. To understand the nuances and complexities of how individuals in society are forming (and reforming) new ways of connecting through new media, one doesn't need to look much further than their own online interactions. Many have explored how new media is transforming different aspects of society. Specifically, I want to explore how new media is impacting queer communities of color.

Something new is happening. In mainstream society many have never heard of the underground Ballroom scene or otherspaces that exists in queer communities of color. This scene can be defined as a sub-culture of the LGBTQ community in which queer people of color  "walk/vogue" in competitions known as balls, form house systems, and create a safe place in their own spaces, perhaps due to the rejection of external communities. Dating back to the early 20th century, the culture of the Ballroom scene began to develop. As one begins to examine why many LGBTQ youth of color participate in this sub-culture, themes of rejection and stigmatization begin to surface.
These themes of rejection and stigmatization are nothing new in queer communities of color, however, one can observe new ways in which this sub-culture in the LGBTQ community recreates and displays its identity (or new identities) via new media, in ways never before possible. For example: Facebook has added a feature on their webpage that allows family members to tag, link ,and publically display themselves to other individuals on FB. This simple feature has evovled into a transformative self-identifying community-building tool that allows individuals in the queer community of color to literally redefine their family life. This act in itself is not revolutionary (it has been happening for many generations). However, through new media, it is now possible to make these new family relationships tangible or visible to the outside world. The ability for the queer community of color to live lives both online and offline has allowed for redefinition.
This redefinition plays a large role in the lives of many black gay youthwho have been rejected by their biological families. In Chicago, you will see many of these youth changing their last names on facebook to be that of their "gay/queer family" instead of their blood relationship. You will also observe these youth listing that they have dozens of children, siblings or parents that they consider to be their mentors. Facebook has become an avenue to display the nuances within the identity politics of queer communities of color. Facebook (and new media) has not transformed how these youth see themselves or their surroundings, but it has ascertained, surfaced and visualized a group of people that have historically remained invisible in the realms of traditional media. Through the new media revolution one small aspect of Facebook has allowed queer youth of color to reclaim a voice. This voice declares and recognizes the agency that these youth have in redefining their own lives. Through New Media we can now begin to understand how the individuals in this community conceptualize their own positions in society. This conceptualization doesn't come from an ethnographer attempting to speak into the lives of a "deviantly" perceived group, but this conceptualizing comes from the minds and thoughts of the LGBTQ youth of color who experience secondary marginalization and various levels of disenfranchisement from the government, the black community and the overall LGBTQ community.
In the coming weeks I will be discussing other ways that LGBTQ youth have begin to use new media to facilitate and make visible new forms of connection.