The New Media Revolution Within a Queer-Subculture: Part 1- BGC/Black Gay Chat a.k.a bgclive.com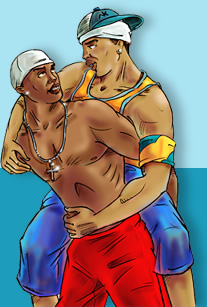 When entering into the 'new media revolution' discourse I find that many delve into the subjects of access to Internet, international political movements and how technology continues to transforms personal networks/connections. All of these dynamics are important and represent an overall globalized revolution that no one quite understands. All we know is what is happening now (things like the Egyptian and Tunisian movements that were in some fashion organized by aspects of new media) and the potential for future possibilities. One of these possibilities includes connecting more people to each other now than ever before. This blog seeks to understand what that new form of connection means for black gay men. The website that is most popularly used by the black gay community is called BGC or bgclive.com. However, there are many other websites that are similar.

BGC has simultaneously created a space for black men to come and interact while also making sure they make the space open for anyone who wants to be apart of it. Regardless of race or ethnicity they welcome everyone to join. On the website it states:
"BGCLive.com is the largest gay/bi/trans social network where members communicate with (Black and Latino Brothas/Sistas. BGC welcomes all members of the LGB&T community, including the Black Brothas/Sistas, Our Latino Brothas/Sistas, Our White Cousins and Our Far East Coast Cousins from China and India; we are all One Big Family. Anyone who thinks otherwise does not belong here."
BGC, created in 2006, has evolved over the past five years to become one of the most well-known and used websites for men in the queer community of color. There are more than 100,000 daily users of the site. So what does this mean?
The stereotype of black gay men in clubs and social settings usually leads to a conversation about drama, promiscuity, and sexual politics. On an observational basis I would argue that many in the black gay community would label the online interactions on BGC are…well, lets be honest…messy. I believe one might be able to make a case for the correlation of online dating and the rise of HIV rates in black queer communities. CDC put out a report stating "Black men represented almost one-third (31 percent) of all new HIV infections in the U.S. in 2009 (14,800), and accounted for 70 percent of new HIV infections among blacks. The infection rate among black men was the highest of any group by race and sex — more than six times that of white men. The vast majority of infections were among men who have sex with men."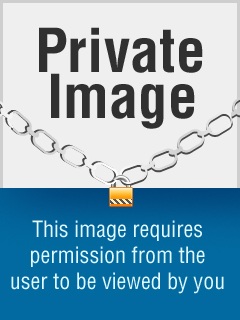 Even though BGC can function as a place that facilitates sexual interaction, which heightens risk factors, I see a different potential for an online space that is literally revolutionizing the ways in which queer communities connect to each other. Some label BGC as a sex site. However, anyone with an organizing mindset knows that any space where 100,000 individuals gather everyday definitely has more potential than just sex.
In my next blog I will discuss what I believe to be the current and future potential of BGC and other sites similar to it. I believe there to be enormous potential through the new media revolution in the queer community of color that has yet to be fully tapped into.