My Top Ten Songs of 2011: Adele, Tyler the Creator, Rihanna, and MORE!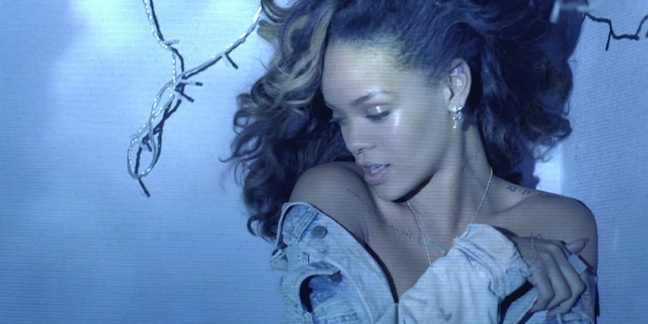 There were a ton of hot tracks this year, so it was incredibly difficult to put this list together.
But I did what I could.
These tracks blew me away; some made me swoon, some made me want to get wasted, and others left me nursing a glass of whiskey alone in my apartment. All in all, it was a very good year.
Here are my top ten favorite songs of 2011.
10. Kreayshawn "Gucci Gucci" – Hate all you want, but the bottom line is that we now know the name Kreayshawn for a reason; namely, the funniest (and most fun) rap song of 2011. Only a truly basic bitch would disagree….
9. The Weeknd "Wicked Games" – Amongst two albums-worth of quality material, "Wicked Games" is arguably Abel Testfaye's most haunting composition. In 2011, House of Balloons and Thursday were the soundtracks to the after party after the after party, and for that I'm forever grateful. Now where is Echoes of Silence?
8. James Blake "Lindesfarne I + II" – James Blake gave dubstep an intimacy and immediacy no one thought possible with his self-titled debut album, and this song suite was the clear standout. Absolutely gorgeous.
7.  Frank Ocean "Novocane" –Big things loom on the horizon for Frank Ocean. Like so many new artists this year, Frank's breakout year began with a free mixtape. Next thing we know, he's prominently featured on Jay and Ye's Watch The Throne, and arguably the most well-received R&B artist of the year. And this sleepy, shuffling track was the album's centerpiece.
6. Drake "Marvin's Room" – Only Drake could make a song about drunk-dialing your ex-girlfriend sound this epic and cathartic. Not only is the songwriting here pure, understated perfection, it was also the perfect sonic segue into what would wind up being one of the most accomplished albums of the year. Well done, Aubrey.