Video: The Radical Imagination Series by Richard Stevenson Jr.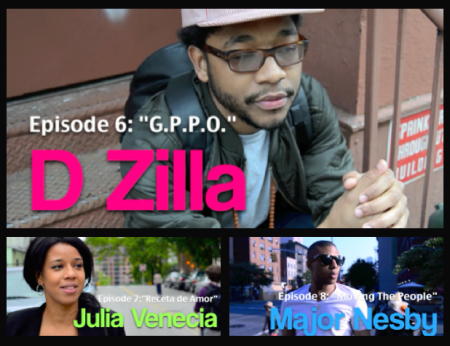 "The act of imagining is the root of all creation." Amiri Baraka. The human spirit is beautiful, naturally creative, and inherently powerful. Lately I've been inspired by some brilliant people who exhibit these qualities in their lives. The common link between them lies in their passionate love for art as well as their unwavering commitment to social justice and positive change in their communities.
Art and Activism is symbiotic & co-intentional. I like to view our art as both inspiration for and from positive change in our global community. So, with a camera, some great friends, and desire to synthesize our ideas for art-inspired social change, I present to you The Radical Imagination Series, an episodic look at artist/activist/visionaries who inspire change in our communities.
See this and all episodes at http://radicalimagination.tumblr.com
Thanks to The Black Youth Project for their interest and support of this project.
Enjoy the series, and feel free to contact me to make any suggestions for future episodes: rasj05@gmail.com