Official "Move Your Body" Workout Video

Let's Move | April 27, 2011
httpv://www.youtube.com/watch?v=mYP4MgxDV2U
Beyoncé joins team of young dancers to create fitness video for Michelle Obama's 'Let's Move' campaign, which aims to curb childhood obesity.
Trailer: "Soul Food Junkies"
by Byron Hurt (film info)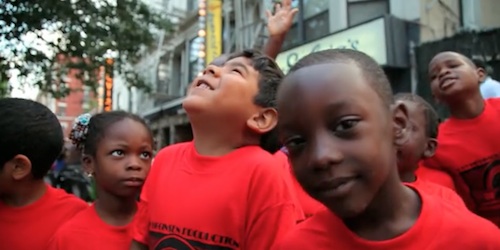 [vimeo 22662894]
Filmmaker Byron Hurt explores the health advantages and disadvantages of Soul Food, a quintessential American cuisine. Soul food will also be used as the lens to investigate the dark side of the food industry and the growing food justice movement that has been born in its wake.
Body of Missing Student Found

Today Show | April 25, 2011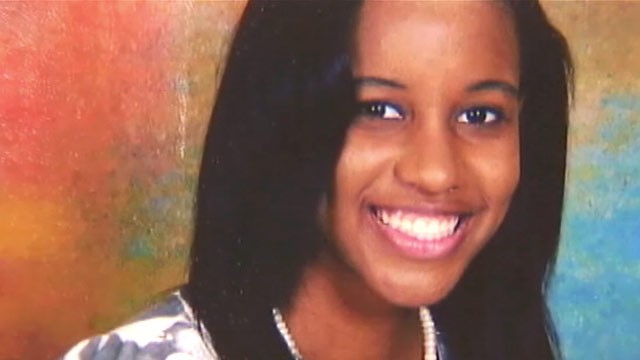 Maryland Police continue to search for clues about the disappearance and murder of high school student, Phylicia Barnes.  Her body was found in the icy waters of the Susquehanna River last week.
Is the SAT Biased?

CNN | April 19, 2011
Unlikely Collaboration: Yo-Yo Ma and Lil Buck

Spike Jonze | April 11, 2011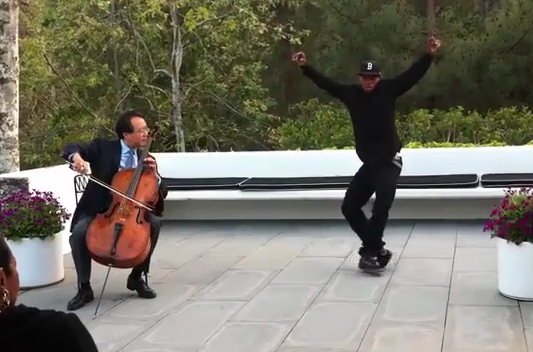 World famous cellist Yo-Yo Ma and local street dancer, Lil Buck performed their rendition of "The Dying Swan" for an audience of grade school students at Los Angeles's Inner City Arts.  The two teamed up  to call attention to the need for more government-sponsored arts programs.

httpv://www.youtube.com/watch?v=C9jghLeYufQ&feature=youtu.be
Beyoncé Joins Michelle Obama's "Let's Move!" Campaign

Politico | April 11, 2011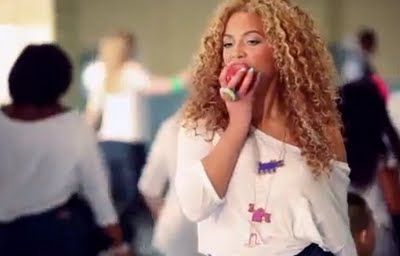 An apple and a dance routine a day will keep the doctor away according to Grammy Award-winning singer Beyonce Knowles.
Knowles is lending her fame to Michelle Obama's fight against childhood obesity and has partnered with the first lady's Let's Move! initiative and the National Association of Broadcasters for a nationwide workout event for middle school kids on May 3.
The songstress redid the lyrics to her song "Get Me Bodied," renaming it "Move Your Body," and recorded a video that shows the singer shaking a leg with tweens in a school cafeteria. (Read more)
httpv://www.youtube.com/watch?v=rfGRw-SnHlA&feature=youtu.be
To Be Heard (Trailer)
View film site | April 11, 2011

Headed to Full Frame this weekend, To Be Heard is a spoken word documentary that follows the lives of three Bronx teens.
Editor's Note: YO!TV met up with Kash Gaines and Royshawn Thompson, two turf dancers from YAK Films who have starred in a series of RIP videos that show dancers memorializing their friends who have been killed on Oakland's streets. Valerie Klinker is a content producer for YO! Youth Outlook Multimedia.