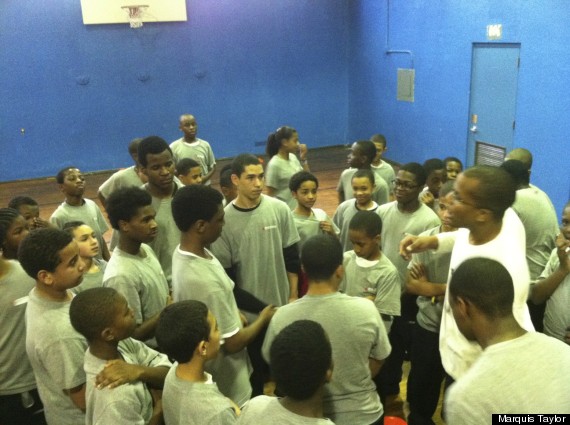 Marquis Taylor, 29, used to be a professional on Wall Street, but he left his six figure gig in real estate finance to fully dedicate his time to youth.
Through his grassroots organization Coaching4Change, Taylor works with low-income adolescents by actively presenting them with a positive black male image.
Taylor works with disengaged high school students who are on the verge of dropping out. Why? Because it was once him at a point in time.