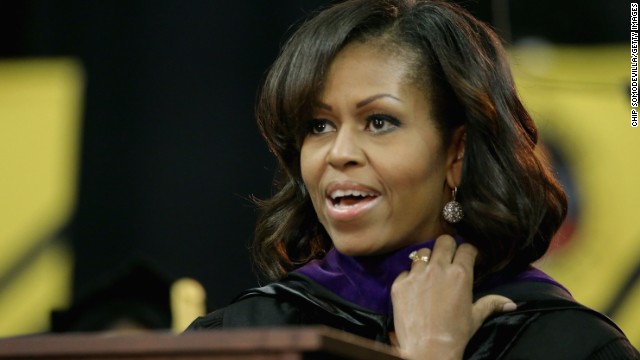 First Lady Michelle Obama gave the commencement speech at Bowie State University in Maryland this weekend.
Her speech highlighted the long struggle for educational opportunities for African Americans, led by figures like Frederick Douglas, Dr. King, Ruby Bridges, and the Little Rock Nine.
Later, in a Bill Cosby-esque move, the FLOTUS called out black youth for fantasizing about being a "baller or a rapper," and called for a renewed hunger for education.