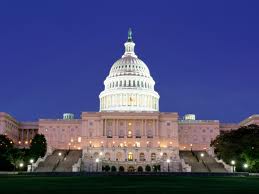 Congress has until Monday to pass new debt-ceiling limits. If the legislative bodies do not reach an agreement, the federal government will partially shut down.
Republicans are stalling on the debt ceiling vote to force a one-year delay in the implementation of Obamacare.
It's a political move that will serve the party well during mid-term elections as there are 33 U.S. Senate seats at stake.
Sen. Ted Cruz (R-Tx.), tried to execute a filibuster this week to try to talk Congress into shutting down the federal government.