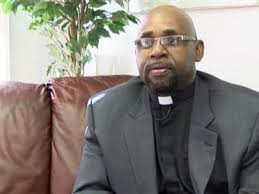 Pastor Carl Sanders of Covenant Life Ministries takes the phrase "tending to HIS flock" quite seriously.
So much to the point where the Evansville, Ind., pastor intervened as a man tried to rob a store clerk at gunpoint.
Sanders entered Dollar General to purchase a Gatorade, but when he got inside he saw a man with a gun wrapped in plastic pointed at the clerk.