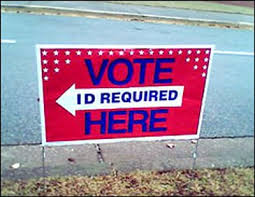 The nation's first voter ID law came from a three-judge panel of the 7th Circuit in Indiana.
The law was integrated into American politics in 2007, and the American Civil Liberties Union and Democrats fiercely opposed the form of legislation.
Judge Richard A. Posner voted in favor of the law because, "he deemed the benefits of voting to be 'elusive' based on the notion that one voter alone could cast a decisive ballot in an election."
But in his latest Huffington Post interview, Judge Posner seems to expressed regret for his decision. When asked if he felt like the judges made a mistake, he gave the following response.