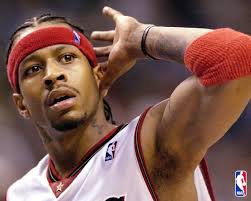 LeBron James thinks that Allen Iverson is the best "pound for pound" NBA player he's ever seen. That's no light compliment, especially coming from "King James" himself.
No doubt Iverson's legacy will be one worth remembering, but we'll also remember that the star retired broke.
You might be wondering what could make Allen Iverson broke if he's such a great basketball player. After all, he earned over $200 million during his 15-year NBA career, and a Reebok endorsement scored him $50 million, so where could all of that money have gone?