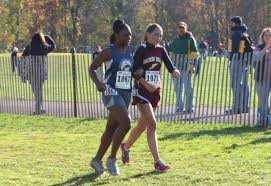 Both Kayla Samuel and Maryn Valliancourt started out their race in Manchester with one goal in mind: to win.
But when Valliancourt tripped and twisted her ankle near the end of the three-mile competition, Samuel stopped to help her.
The junior at Achievement First Amistad High School in New Haven linked her arm into her Valliancourt's without permission, helping her to the finish line.