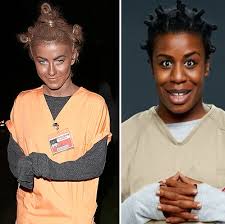 Halloween is right next door.
I absolutely love Halloween. It's the only day where you can actually be whatever you want to be and no one judges you for it. So put on drag, wear the skimpiest outfit, or be your childhood superhero no matter how embarrassing it may be. It's all good on Halloween.
But even fun holidays like this can spark controversy and even an uproar. Even though we're able to dress and be whatever we desire, should there be a limit or a line we dare not cross?