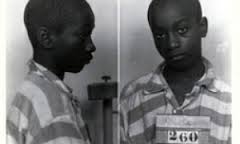 George Stinney was just 14-years-old when he was convicted for the murders of two white girls ages 11 and 7. The confession was shaky, and Stinney did not have proper representation. The young child didn't stand a chance against the South Carolina jury.
Although it has been almost 70 years since the boy's execution, supporters of Stinney asked a judge to grant him a new trial in hopes of clearing his name.
The request for a new trial is largely symbolic, but Stinney's supporters say they would prefer exoneration to a pardon.