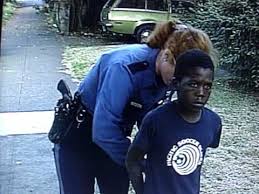 The nation's 7th largest school district has reached an agreement with law enforcement agencies and the NAACP to lower the number of students being charged with crimes.
Broward County Public Schools in Florida, has implemented an agreement as an alternative to the zero-tolerance policies that exist in many schools.
It charges principals rather than school resource officers with being the primary decision makers in responding to student misbehavior. The move is designed to cut down on what has become known as the "school-to-prison pipeline," where students accused of offenses like disrupting class or loitering are suspended, arrested and charged with crimes.