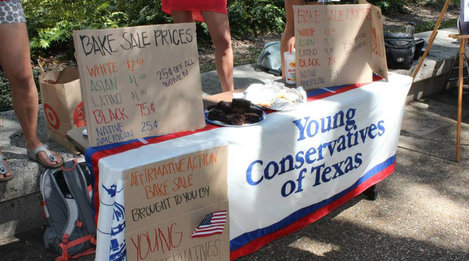 The University of Texas at Austin's campus is buzzing after a group of conservative students held a bake sale.
UT's chapter of Young Conservatives sold more than baked goods. They delivered their clear-cut stance on affirmative action at the school.
The group posted signs with their prices for the baked goods; each charging customers based on their race.