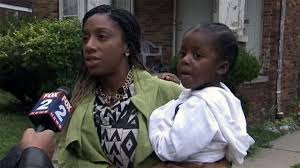 Usually, you're not turned away when coming to a church, but one single mother claims that she was fact shunned when she attempted to have her son dedicated.
Marvin Winans banned Charity Grace's 2-year-old from participating in a special blessing at Perfecting Church in Detroit, Michigan.
She called the church a few days before the scheduled ceremony to schedule to dedication. Once the church found out that Grace was not married, they told her that Winans' policy was that he does not bless children of unwed mothers in front of his congregation.
His action, or lack thereof, raises the question of whether or not pastors should bless babies of unwed parents.