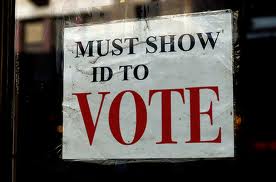 In August, Attorney General Eric Holder set in motion a lawsuit to stop a voter identification law in Texas.
The law, if put into effect, would require registered voters to provide identification in order to vote.
This is particularly problematic for the elderly and people of color, as many of them do not have the necessary means to obtain proper identification.
True to Vote, a voter integrity group, is trying to block the Department of Justice's lawsuit.